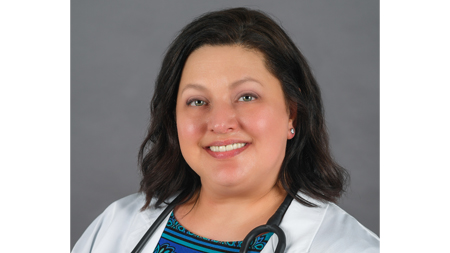 Diabetes Awareness
November is National Diabetes Month, a time when communities across the country team up to bring attention to diabetes.
Diabetes is a disease that occurs when your blood glucose, also called blood sugar, is too high. It affects about 37 million Americans, including adults and youth. Diabetes can damage the eyes, kidneys, nerves, and heart.
Working with health care professionals who can offer you the personal care you need may help improve your health and reduce complications from diabetes. While it takes a team to manage diabetes, remember that you are the most important participant in your diabetes care.
Here are some tips to help you manage your diabetes and build your health care team:
#1: You are the center of your care
Learn as much as you can about your disease and talk with your health care provider about how you can get the support you need to meet your goals.
#2: Manage diabetes as early as possible
Take steps to improve your health. Talk with your health care provider about how you can manage your diabetes by creating a diabetic care plan. If a family member has diabetes, be supportive and positive, and encourage them to seek proper care. Taking action soon after being diagnosed can help prevent diabetes related health issues such as kidney disease, vision loss, heart disease, and stroke.
#3: Build your diabetes health care team
A team of health care professionals can tailor your care for your specific needs. Besides a primary care provider, your health care team may include a nutritionist and a diabetes specialist, such as an endocrinologist.
#4: Prepare for visits with your providers
Write down a list of questions to review with your health care provider and record your blood glucose results daily to review at your visits. It is important to keep regularly scheduled diabetic visits with your diabetic care team to ensure you are on the right medications, diet, and care plan for you.
Have a blood pressure check, foot check, and weight check at your next exam and ask your provider about blood tests, such as a Hemoglobin A1C, to better track your diabetes. Talk with your health care team about medications and new treatment options, as well as, the vaccines you should get to reduce your risk of getting sick since diabetes can decrease your immune system.
Being diagnosed with diabetes can be scary and, in some cases, overwhelming, so start with small changes to create healthy habits such as setting daily goals and trying to be more active. Make physical activity and healthy eating part of your daily routine. Choose low carb fruits and vegetables, whole grains, lean meats, beans, seeds, and non-fat or low-fat milk and cheese. Talk to your health care provider about making healthy lifestyle and diet changes that are manageable.
Bucktail Medical Center Community Clinic is here for you to discuss any diabetic concerns you may have. Call us at 570-923-1019 to schedule an appointment with one of our health care providers to get started on your diabetic care plan.